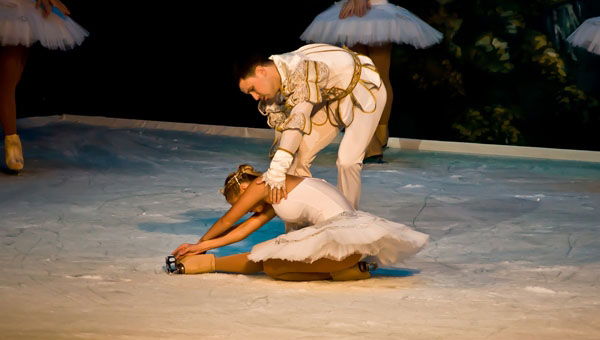 ALMERIA was the venue for the Moscow Ballet's performances on ice of Swan Lake and Cinderella.
The classical ballet included acrobatic routines with spinning pyramid and cube structures.
British-born photographer Mark Huskinson, who lives in Garrucha, went with his family of five to the Saturday night show.
"It was an unforgettable experience and I loved taking pictures there," he said.  Huskinson met the organisers who told him that the ice was created over a 24 hours, by pouring water layer by layer onto electric tubes similar to those found in a freezer. 
The show took place at the main theatre and concert venue in Almeria, the Maestro Padilla Auditorium.
The Nutcracker Suite, is on in Almeria on Thursday (December 13). Swan Lake, will be performed on Thursday 27 in Huercal-Overa.  Tickets from www.ticketmaster.es, and www.ticktackticket.com.