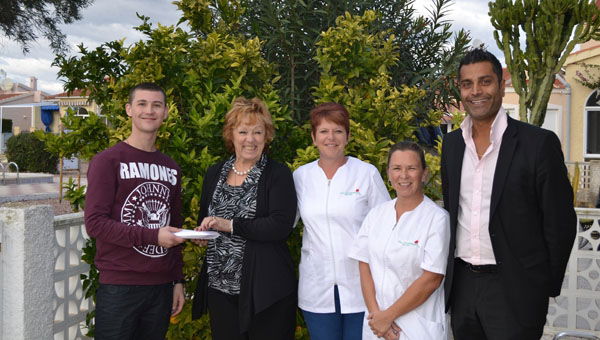 PAUL CUNNINGHAM NURSES charity (PCN) received a donation of €3480 from Damo's Irish Pub in Via Park 3.
The money was handed over to the nursing organisation at its offices in urbanisation La Marina by manager Liam Johnston. Owner Robbie Murphy organised the Fourth Annual Damian Murphy Memorial Race Night in honour of his brother. Since Damian passed away Robbie and his other brother, owner of Spud Murphy's in Playa Flamenca, have raised more than €20,000 for the charity which offered support and care during Damian's final days.
Robbie would like to thank all of the event sponsors who made the night possible including Spud Murphy's; The Lime Bar; Doniba Cleaning Supplies; Ceresa SL; Stevie the Barber; Kings Food; Buying Group and Thai Tims.