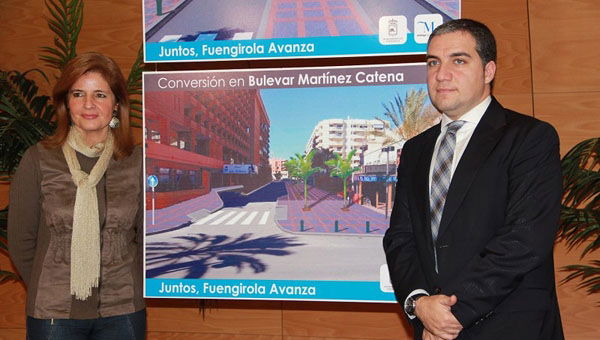 ACCESSES to Fuengirola's leisure Port will be improved following a €2.2 million plan. Lamo de Espinosa and Martinez Catena streets will be turned into boulevards, in order to enhance the connection between the Port and the town centre.
This means pedestrian pavements will be enlarged and businesses will be stimulated in the area.
The project will be put out to tender soon, Mayor Esperanza Oña said during the presentation. The council hopes work will be finished by the summer.
Malaga provincial government is putting up €2.1 million and the town hall €800,000 for the renovation scheme..
"These are very important streets that have not being repaired for the last 40 years," Oña said. "Passers-by will be much more common than cars. Since they are side-to-side with the Port we want the boulevards to be clearly seen as a leisure area."