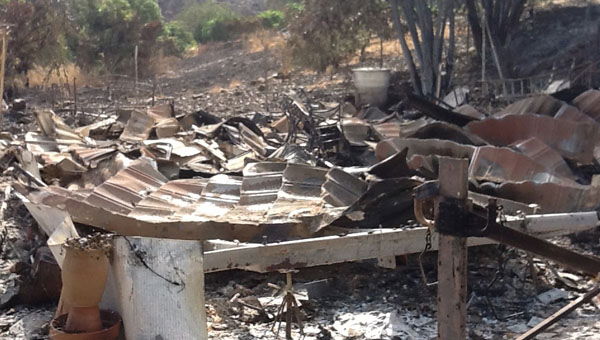 MORE and more victims waiting for help after the August fires are coming forward wanting to share their stories.
Sharron Cromwell, a resident of Spain for 12 years, lost everything in the huge blaze that ravaged the Costa del Sol. She was evacuated and fled with just her laptop and two dogs, Luna and Defa.
Currently living with a stranger who took her in shortly after the blaze, Sharron is thankful there are kind-hearted people living on the Costa del Sol.
"If it wasn't for her, I would have been left on the street. I've had no help from the council whatsoever. And Christmas? That's the last thing on my mind.
"I'm going to spend the festive season in the UK with my family and friends to take a break from all the heartache, and will return to Spain in the New Year to attempt to start on the clean-up operation, she added.
Last week the Euro Weekly News revealed how many people left homeless by the fires which killed one and left hundreds homeless, are still waiting for insurance claims to go through.
And Mijas Town Hall has said it could be years before all homes are rebuilt.
If you have been affected by the fires, or can help in anyway, get in touch with the Euro Weekly News. Our Facebook page 'Wanted! Help for Costa Fire Victims' aims to offer help for those still suffering.