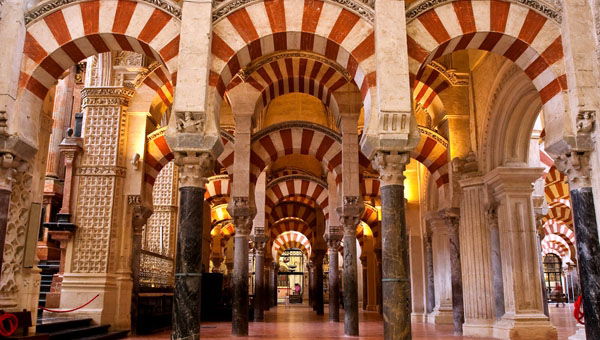 Spain has more World Heritage Sites than any other country.  Jack Gaioni takes a closer look at the United Nations honour…
IF an Oscar-type award were given to a nation for protecting its cultural legacy, that award just might go to Spain.
In fact, an esteemed award that identifies the important "cultural icons of humanity" does indeed exist. The designation as a World Heritage Site from United Nations Education, Scientific and Cultural Organization (UNESCO) is an honour of the highest adulation.
It is an annual award which assigns cultural and natural sites to a sort of endangered species list. This designation has gone a long way towards protecting the common heritage of humanity.
Spain is in no short supply of locations that have qualified or are being considered as World Heritage Sites. Not only does the country have an inordinate number of active (and tentative) sites, but it has taken an active role in codifying UNESCO's qualifying criteria.    
It all started in 1954 when the Egyptian government decided to build the Aswan High Dam, a project that would flood that part of the Nile Valley which contained countless treasures of antiquity. Reacting to intense public pressure, UNESCO launched a worldwide safeguarding campaign.
It was agreed that the Abu Simbel and Philae Temples were to be disassembled, moved to higher ground and reconstructed piece by piece. The project was deemed such a success that other preservation projects were implemented.
Venice, Italy, for example was able to buttress its failing system of lagoons, while various temples and ruins in Pakistan and Indonesia were saved from degradation.
Soon after these successes UNESCO initiated a drafted convention to officially protect what they deemed "the common cultural heritage of humanity."
Spain was a very active participant in writing the language of the nominating process as well as serving as chair of the many leading committees.
In 1972 UNESCO, influenced by Spanish voices, expanded its purview to include not only the world's cultural sites but also the preservation of the "world's superb natural and scenic areas".
Spain has also been a juggernaut in helping other member states, particularly in Latin America, with their funding and qualifications. In March this year, Spanish speaking specialists in the fields of cultural anthropology, art history, archaeology and architecture met at a conference in Malaga. Their mission was to reflect upon steps that different Latin American countries might take to more clearly recognize their own heritage values. 
The selection process for a site to be considered as an official World Heritage candidate is most revealing. The verbiage used by the selection committee states that a site must "represent a masterpiece of human genius". It should exhibit an important "interchange of human values." Furthermore, for a site to be considered it must "bear exceptional testimony to a cultural tradition of a civilization living, disappeared or, at present, vulnerable under the impact of irreversible change".
What is striking about this profusion of words is that it reads like polished prose. "Masterpieces of human genius", "exceptional testimony to cultural traditions and an "interchange of human values" are the type of descriptives which accurately capture the essence and ethos of Spain.
It is no accident that Spain has more designated World Heritage sites than any other country. This fact speaks volumes as to how truly unique Spain is in the family of nations.
This observation is not lost on those of us lucky enough to live within her shores. As of 2012, Spain has 44 World Heritage Sites with many more on the active tentative list. Aside from the obvious sites of The Alhambra in Granada, Sevilla's Cathedral and the Mosque of Cordoba, many other less well known sites are protected.
The archaeological ensembles in Merida and Tarraco, The Camino de Santiago, the works of Antoni Gaudi, and the walled city of Cuenca are but a few examples of the lesser known sites that have achieved World Heritage status.
On the tentative list, Antequera's dolmen sites, the Sevilla to Compostela section of the Camino (known as Via Plata),and the Mediterranean windmills are all under official consideration (for a complete list go to www.unesco.com). 
Maintaining, preserving and protecting these sites are no easy tasks. Neglect, encroaching environmental concerns and even terrorism (eg the 2001 destruction of the 2500 year old Bamiyan Buddhist statues by the Afghan Taliban) threaten UNESCO's efforts. Also, whilst in the midst of a worldwide economic slowdown, it would be easy to ignore the importance of UNESCO's projects. Those of us who appreciate Spain's "exceptional testimony" as a major player in heritage preservation need to continue to support UNESCO's efforts.
Is it possible to imagine Spain as the recipient of an Oscar for best actor in the field of Heritage Preservation? I believe a compelling case could easily be made.