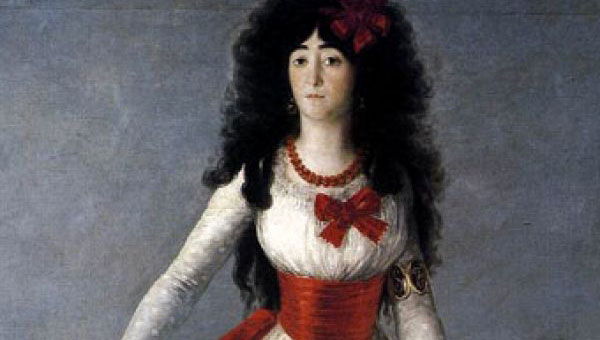 THE treasures of the House of Alba, one of Spain's most important aristocratic families, will be on show at the Palacio de Cibeles in Madrid until March 30, 2013.
The exhibition includes some 150 paintings, sculptures, documents, archaeological pieces, jewellery, furniture and clothes.
This is the first time that such a wide selection of the Casa de Alba Foundation collection will be on show, and some have never before been seen outside their palaces.
The first Duke of Alba received his title from King Enrique IV of Castilla in 1467 and over the centuries has obtained many works of art. In some cases, they were the patrons of great artists, in others they were given or inherited the pieces. However, only a few have survived and are now in the hands of Cayetana Fitz-James Stuart, 18th Duchess of Alba, who holds the Guinness Book of Records for number of titles with over 40.
The centre-piece of the exhibition is the painting 'The Duchess of Alba in white' painted by Goya in 1795, but there are other masterpieces by El Greco, Zurbaran, Murillo, Tiziano, Durero, Jose de Ribera, Rubens and Rembrant, and the most valuable piece, Fra Angelico's 'Virgin of Granada'. There is also a first edition of El Quijote and letters from Christopher Columbus, and the uniform worn by King Juan Carlos on the day of his Coronation.
Entrance is €10 and some 200,000 visitors are expected. And, of course, there will be a gift shop.