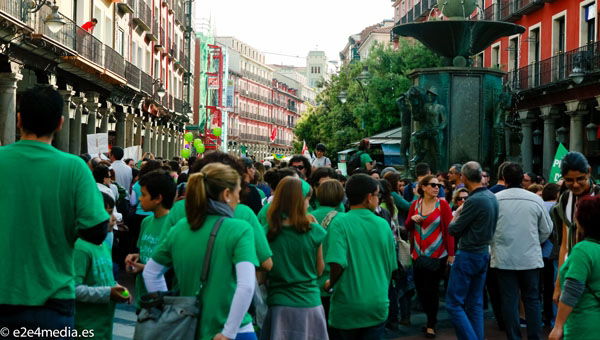 TEACHERS in Andalucian schools have been called out on strike on Tuesday and December 12. They are being asked to down chalk for a two hour period from 11.45 am to 1.45 pm to protest against budgetary cuts in education and the situation of supply teachers. 
In Malaga province, the 2012/2013 education year started with 5,400 more students but nearly 500 fewer teachers. Sick leave absences are not covered during the first 10 days, meaning pupils can go two weeks without a supply teacher. At the same time staff teachers have been given more working hours.
As a result the hiring rate of supply teachers in Malaga is 90 per cent down compared to 2011 meaning 4,500 of them are now out of the education system.