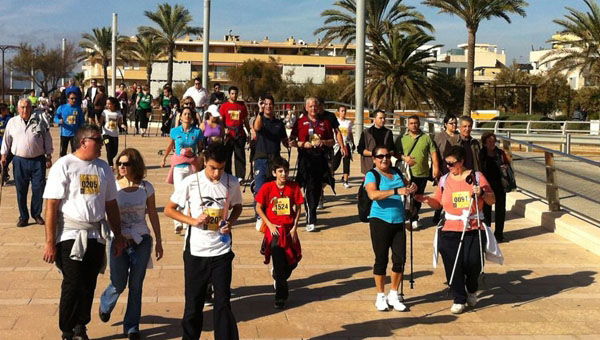 MORE than 2,500 people took part in a 'Nordic walk' from Palma's Placa de Cort to the Aquarium to aid the victims of domestic violence.
Each participant donated €5 to the Red Cross to help it treat women who are victims of abusive partners.
Before the 11km march departed the city hall, speeches were made against domestic violence, while the end of the walk was celebrated with a concert.