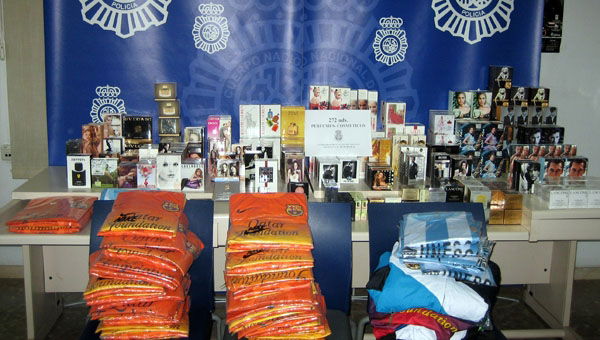 TWO men and a woman were held by the National Police in Malaga for allegedly trading forged products. During the raid, a total of 353 goods were seized, including 272 perfume and cosmetics products, as well as 81 football shirts. All of the seized goods were classified by the authorities as forged. 
Two of the suspects were spotted at the surroundings of a shopping centre in Malaga city. They were carryings bags with some of the fake products. The held woman was caught when she was leaving out the home of one of the suspects. 
Police is running investigations to find out the alleged providers and the source of the forged goods.