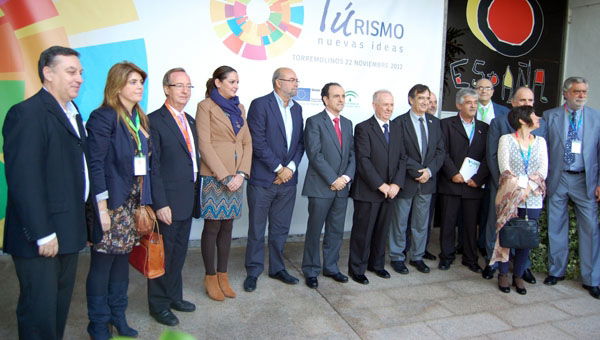 TOP of the list of measures to boost tourism are bigger efforts on diversity and more international flight routes to the region. A pack of more than 800 measures was produced during the 1st Tourism Strategies Conference in Torremolinos.
General consensus on which should be the guidelines of Andalucian tourism in the forthcoming years was putting more efforts on diversity and opening more international flying routes. 
More than 200 tourism professionals and public authorities discussed the new ways for the tourism business in its different areas. Hence, some of the conclusions included promoting tourism by each segment specifically (culture, cruises, beach & sun, gastronomy, etc.) while complementing all together, but also creating specific brands linked to Andalucia. 
Staff training was also on the spotlight, as it was regarded as a way to enhance quality on service. This was repeatedly brought to discussion at the cruise ship and sailing workshop. And further cooperation between public authorities and private companies was also a main topic.  
Despite there are currently 155 flight connections with the six airports in the region, dependency on low-cost airlines – and Ryanair was actually brought to the table as it is the leading flight operator in Andalucia – was regarded by participants as an aspect to improve. "It makes us vulnerable, since we depend on the trading and strategy decisions of a single company," Market Research and Statistics director at the Andalucian Tourism Board, Inmaculada Gallego, said. 
Opening new ways for tourism promotion and trading on the Internet was especially stressed. Participants proposed building an online platform compiling all cultural and sports tourism offers, in an attempt to prevent low-season stand-off. 
As a conclusion, Andalucian Tourism and Trade Councillor Rafael Rodriguez promised this string of proposals "will become a reality as we are including them in our future strategies. We have got the necessary ingredients: products, diversity and competence. Our goal is Andalucia becoming the top destination in the Mediterranean for the forthcoming ten years."