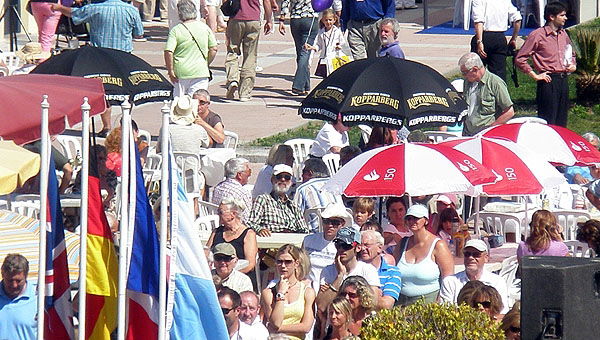 ELDERLY expatriates are set to help make Malaga the Spanish region with the fastest growing population in 10 years. The current 1.61 million residents registered will rise to 1.68million in 2022, a 4.5 per cent growth.
But at the same time the national population is expected to shrink. A study by the National Statistics Institute said that 31 per cent of the new inhabitants of Malaga province will be people aged over 65 while the number of under 16s is expected to fall.
Most of those retired people coming to live in Malaga will probably be foreigners, the study said. And the numbers of retired could be boosted further by plans to give automatic residency to anyone buying a property of €160,000 or more.
If true then the figures mean that those of working age will be outnumbered by pensioners and children. So the working population will have to pay more into social security to support unproductive sectors of the economy. And with unemployment in the region currently 30 per cent that could be a difficult task.