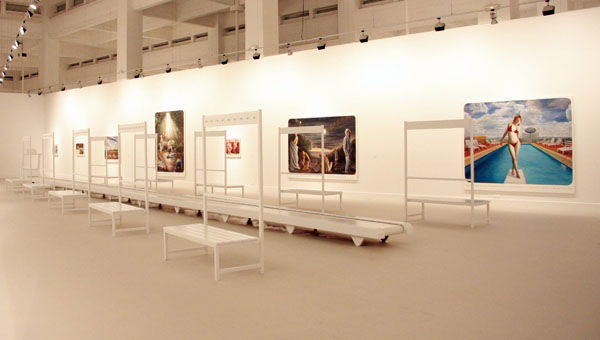 AN art installation by artists Markus Muntean and Adi Rosenblum debuted in Malaga's Centro de Arte Contemporaneo.
The Management of Insignificance by the Austrian and Israeli duo has been specially created for the centre. The exhibition is on until January 20.
The installation consists of a 20-metre-long running track that crosses the gallery, surrounded by benches of the type found in gyms and arranged to face the fifteen paintings hung on the walls, some of which have never previously been exhibited. The installation is supposed to bring to mind the Sims video game.