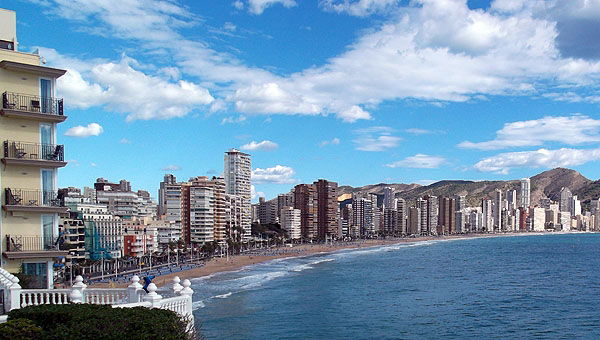 TOURISM across the Costa Blanca is facing a bleak winter as the number of Spanish tourists drop. The off season normally welcomes national visitors of pension age who enjoy discounted holidays through the Imserso programme.
However, hoteliers are warning that retired visitors are not making bookings and are using their financial resources saved for winter travel to help their families during tough economic times.
"The winter will be hard but luckily the English visitors continue to respond well" noted a veteran hotelier who has lived through many crises and confesses openly that this is already the worst in its intensity and length in time. "The November data will not be good and it is only hoped that Christmas and New Year campaigns are acceptable and will compensate for the current lack of customers."
The National Statistics Institute has revealed that tourism on the Costa Blanca in October was down 15 per cent on the number of Spanish tourists. There were 254,085 tourists, of which more than half were foreigners. 
Benidorm, which closed the first half of this month with an average occupancy of 76 per cent, escaped relatively lightly with a seven per cent fall from 2011. British tourists represented 50.8 per cent of the market share.
According to hoteliers the sharp drop in domestic demand has been driven by the cut in the Imserso holiday programme for seniors.