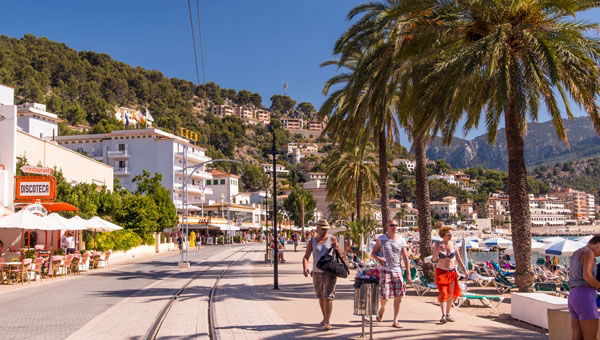 TOURISTS have spent almost €10 billion in the Balearics this year, an increase of 6.4 per cent. Official figures for January to October show that more than €9.91 billion were spent by the 10.2 million tourists to the islands.
Only Catalonia, with almost €11.5 billion, has had a greater income from tourist revenue. Figures for the month of October are even more impressive, with a 9.4 per cent increase in revenue to €811 million despite a pronounced drop in the number of visitors from the mainland. 
The average expenditure per tourist while here was €968, an increase of three per cent. Again, the figures for October were also impressive, with an eight per cent increase of spending per stay to €940. 
The islands hosted more than 860,000 tourists last month, which was one-fifth of all arrivals to Spain. However, the figures for October were nowhere near as positive for the islands' small and medium firms.
They reported a drop in sales of 7.6 per cent, which while below the national average of 8.4 per cent, is still substantial.
Small firms have complained that the effects of the tourist bonanza are not trickling down to them as all-inclusive packages mean many visitors don't have to eat out, and therefore visit commercial areas less.
Local small and medium firm lobby group Pimeco said the island's economy was in a 'critical condition' and that its members' perceptions was that they were selling less, with just one in 20 having a better October than in 2011.
However, the month's positive tourism figures do seem to suggest that efforts to market the island as a year-round destination are having some effect.