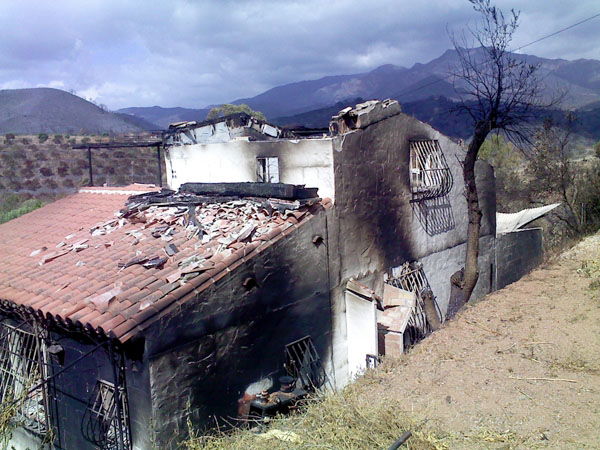 WITH many victims of the fires which raged across the Costa del Sol in September still homeless, and some told that their insurance companies will not be paying out, the run-up to Christmas this year is not a merry one.
No cheer for fire victims
WITH less than a month to go to Christmas, many Costa del Sol families are still suffering the aftermath of the devastating fires this summer.
Many homes were destroyed and others left uninhabitable, and their owners are forced to rent other properties or stay with friends and relatives.
Representatives from Mijas Town Hall have said it may be years before properties and businesses can be rebuilt. Sue Holloway and Andy Barrie have been living on the coast for 25 years, and not only lost their home, but also their livelihood as the ferocious fire destroyed their metalwork business.
Currently renting a smaller house, their Christmas, and indeed outlook for the future, looks very bleak. "The rebuild operation is huge," said Sue, "but we aren't allowed to start restoring our properties, and no-one is really sure when we will.
"Our Christmas is going to be very different, as we always have our close friends round on Boxing Day or New Year's Eve, but this year, that just won't be possible."
The August blaze took the life of one man and left hundreds homeless. Euro Weekly News wants to hear from both victims of the fire and people who can help in any way and assist in bringing them together.