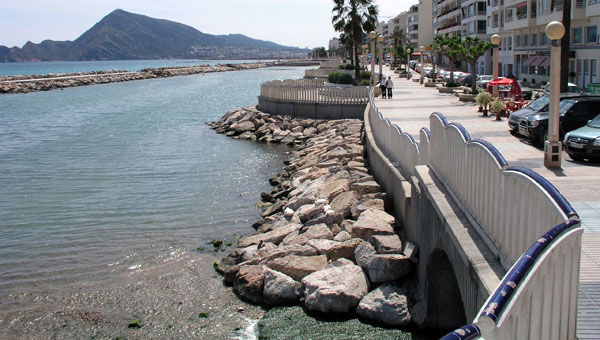 ALTEA can look forward to a €13,631,620 shoreline revamp and two underground car parks. Regenerating the town's seafront is a priority for the local council and the central government's environment ministry, mayor Miguel Ortiz stressed.
Restoring and replenishing the beaches are to come first, while the car parks and remodelling the Paseo Maritimo promenade will be in the second phase.
The central government's 2012 budget includes a €3,804,990 allocation for this, and is to be followed by a further €5,703,320 in 2013 and €4,123,310 in 2014.
The first, government financed phase, will focus on the shoreline.  This entails building sea dykes and substituting the beaches' current gravel with the pebbles that are more characteristic of Altea beaches. Work should begin before June and it is planned to link the Plaza de Europa at the end of the Paseo to the mouth of the River Algar. 
Private investment will be sought for the underground car parks pencilled in for Calle San Pedro and below the present parking slots at the Charco. Once completed, the Paseo Maritimo will finally be given a facelift.