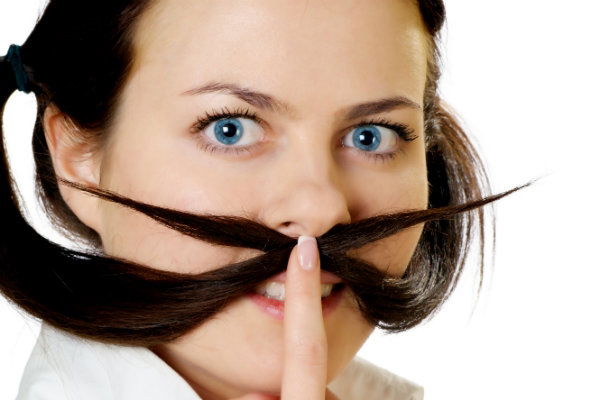 HAVE you noticed how many Tom Selleck doppelgängers there seem to be of late – in the last few weeks to be precise? If you look carefully, even some British Airways, Qantas and Virgin airplanes have a Charles Bronson look about them at the moment.
No need to scour the pages of Vogue para Hombre for details of a new trend, or resort to a stick-on until you can sprout one of your own. It is, of course, 'Movember' – a portmanteau word from moustache and November – the month so-called 'Mo Bros' have to complete their hirsute task.
The term was coined in Australia in 2004 to raise awareness of prostate and testicular cancer as well as other health issues for men. It has since snowballed into global phenomenon raising $174-million to spread the word of preventing unnecessary deaths by early detection of cancer through annual check-ups and adopting a healthy lifestyle.
It is a well-known fact that women are far quicker off the mark in consulting a doctor than men – especially when the nether regions are concerned – so any effort to encourage them is laudable. It does make me wonder, though, why this once treasured piece of pogonotrophy is so rare once our brothers, husbands and fathers have bee-lined it to the barbers or the bathroom sink come midnight on December1st?
Back in the seventies, every bloke worth his testosterone donned a fine specimen of Fu Manchu (long, downward pointing ends) or Walrus (bushy, covering the lip) or other fine artistry. It was also a trademark for the Village People and once regarded as a gay calling sign. But today it is hard to think of many people in the public eye who cultivate a 'tache' – beards more so, 3-day stubble or goatees quite frequently, but the upper lip seems to be a relatively hair free zone in the 21st century.
This is a sad fate to befall a style that can be traced back to 300 B.C., with the portrait of an otherwise shaved Iranian horseman. But with ardent followers like Adolf Hitler and Saddam Hussein, it is perhaps no surprise that it has largely fallen out of favour over time. Less so, perhaps, here in Spain where men seem to favour 'more is more' when it comes to hair in general.
In the Western world – in contrast with some Arab cultures where it is associated with power – women shun prospective partners with a moustache. According to a survey by an online dating website, Match.com, only 8 percent of the fairer sex go for this prickly look.
Until the tides of facial hair fashion turns again, all those with a secret yearning for some upper lip decoration, Movember is the perfect and noble excuse to channel your inner Salvador Dali (whose mustache was so distinguished it has its own category, the Dali). And if you are sold on the retro charms of the moustache, why not head for the Golden Nugget Hotel and Casino in Las Vegas, where the National Beard and Moustache Championships have just taken place with 340 whiskered competitors fighting it out across 18 categories and a total of 54 medals.
The charitable foundation behind hope to make this movement as wide-reaching as October's Pink month for Breast Cancer Awareness and to support the cause there is still time to donate on the Spanish Movember website (English version): http://es.movember.com/en/donate/