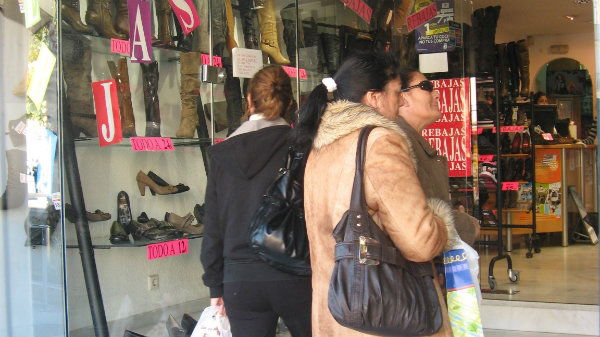 BARGAINS buys are already being made by shoppers ahead of the Christmas rush as traders reduce prices.
This will be the first Christmas in decades that 900,000 public employees in the region will not get extra pay in December and, as a result, retailers are seeking out strategies to counter the effects. Traditionally workers in Spain have enjoyed double pay in December, but this year in a bid to reduce expenditure during the tough economic climate, bonuses have been curtailed.
Traders and retailers who rely on the holiday season boost are worried at the uncertainty caused by this blow and, in response, have begun a bidding war and aggressive campaigns to prevent falling sales.
Antonio López-Tena from Anged (Association of Large Distribution Companies) says, "What we're doing is lowering prices to make them attractive to consumers and they do not have to give up some Christmas items."
Department store El Corte Inglés started its campaigns two months before the Christmas season with deals including 15 per cent discounts on toys. "We trust that the possible drop in consumption by the loss of the extra payment is offset by the desire of people to spend a happy Christmas," said Pau Pérez-Rico, regional head of Communications and External Affairs at the company.