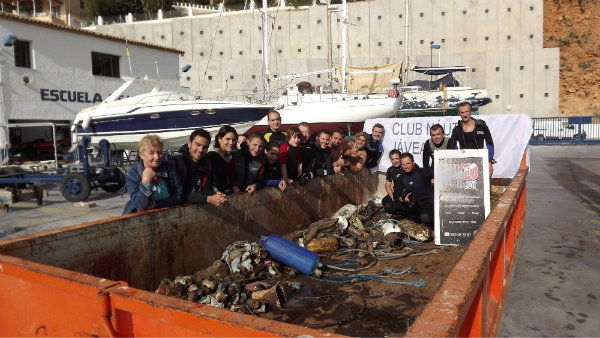 BOTTLES, cameras and batteries were part of the haul when divers cleared the seabed at Javea port.
Twenty divers from the Pelicar scuba club split up into groups of five and spent two hours scouring the seabed.
The mission was carried out in collaboration with Javea town hall and the Club Nautica, which later treated the divers to lunch last Sunday.
November was deliberately chosen for the operation as there is less maritime traffic, making it safer for divers, explained environment councillor Doris Courcelles.