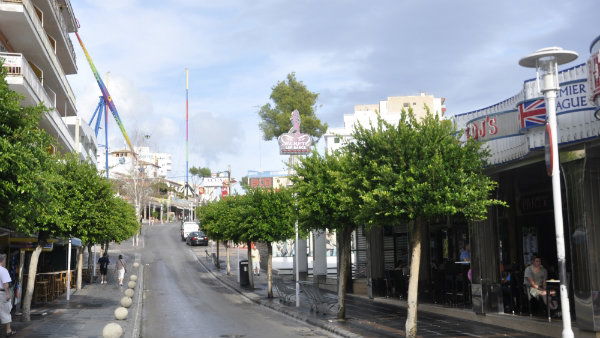 RESIDENTS of Magaluf have begun collecting signatures for a petition calling for a crackdown on crime to hand to the council.
It has been started by a local woman who claims she was mugged by African women posing as prostitutes.
The petition states that "the situation is no longer tolerable" and poses a risk to the resort's image. It adds: "Groups of young people, mostly sub-Saharan, surround and harass and assault to rob innocent people. These attacks are becoming more violent and they are continuing threats to merchants and residents of the area."
Calvià Council claims crime rates are falling and is studying a string of proposals that it hopes will improve the area. One involves limiting the number of areas where PRs can work to just seven. The council itself has also created 11 rural rambling routes and five cycleways, initiatives that it hopes will attract visitors all year round. These can be viewed at www.visitcalvia.com.