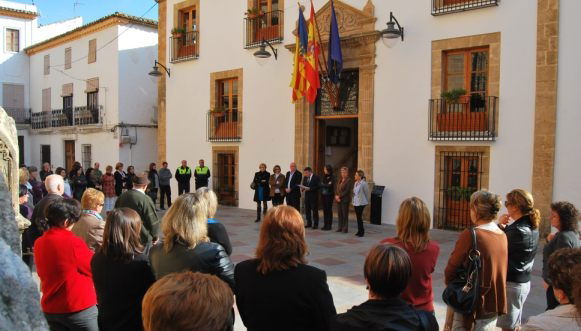 COSTA BLANCA towns and resorts joined in a campaign against domestic abuse.
Last Sunday was International Day for the Elimination of Violence against Women.
In the days immediately beforehand Javea invited passers-by in the Church Square to sign up to "a vaccination" against gender violence. The initiative was a success, with 300 signatures.
The following day, November 23, Javea's mayor, Jose Chulvi, led a minute's silence outside the town hall, in memory of the 43 women killed in Spain by their partners this year. A change is needed in cultural values, based on equality and respect, he said.
Other municipalities held anti-violence demonstrations at the weekend. These included Campello where on Saturday evening a march set off from the town hall and marched to the Casa de Cultura in protest at the lost lives.
In some countries, up to 70 per cent of women will be beaten, raped, abused or mutilated during their lifetimes, according to the United Nations. Since 1999 it has urged governments, international organisations and NGOs to raise public awareness of the problem each year on November 25.