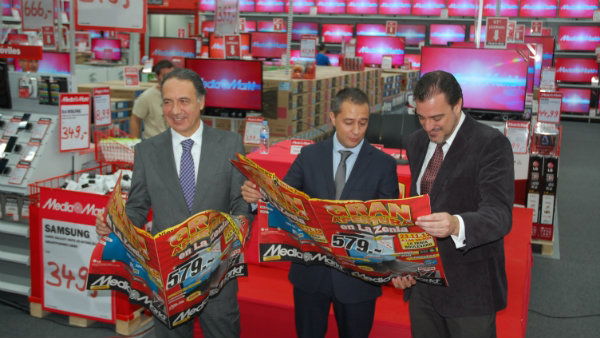 OVER 2,000 people visited the new Media Markt store in the first few hours of its grand opening at Zenia Boulevard.
The new store is the third Media Markt in the province and the business is now one of Europe's leading electronics chain with 676 stores in more than 15 European countries and across China.
Over 4000 people applied for the 60 job vacancies, which has boosted recruitment in the local area.
The opening of Media Markt before Christmas is another boost for the new commercial centre which only opened in September, but more crowd pleasers are already being planned including a new bowling alley, more shops and Christmas promotions and festivities. Discussions are also underway about a temporary ice-rink being installed over the Christmas period.