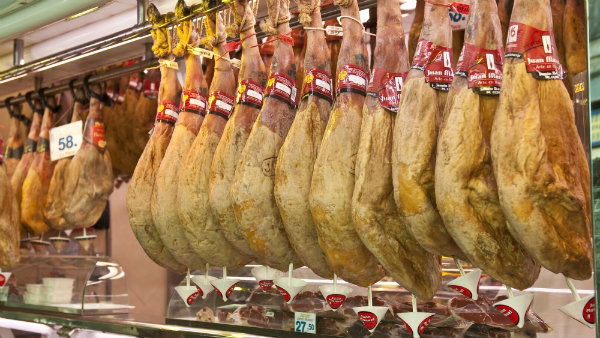 QUALITY Iberian Ham is in danger of disappearing, consumer organizations have warned.
The Government has introduced new rules regarding the production and sale of Spanish ham with true Iberian 'Denominacion de Origen' (D.O.). This has caused much controversy amongst traditional producers who fear that the survival of legs of ham and other products will be endangered by the increasing presence of lower quality goods which are marketed as true Iberian pork.
True Iberian ham should come from pigs bred outdoors, allowed to reach a certain age and given a special diet, including acorns. However, under current rules, the pig can have been slaughtered before it is 10 months old, in many cases is a cross-breed with American pork and many are bred in pens.
As producers of lower quality products have been allowed to market their goods using terms and images which confuse buyers and have lower prices, they are making greater profits than the traditional farms.
It also means that the traditional methods are being taken elsewhere and the sector fears that their products, one of the main figures of Spanish gastronomy and famous throughout the world, will eventually disappear off the market.
The government planned to change the rules, but traditional producers don't want products from animals which are bred in stalls, even if they are pure Iberian pigs, to be marketed with the D.O.
In the past three years, the production of true Iberian ham from pigs fed on acorns and bred outdoors has fallen 26 per cent, while produce from stall-bred pigs fed on animal feed has increased 34 per cent.