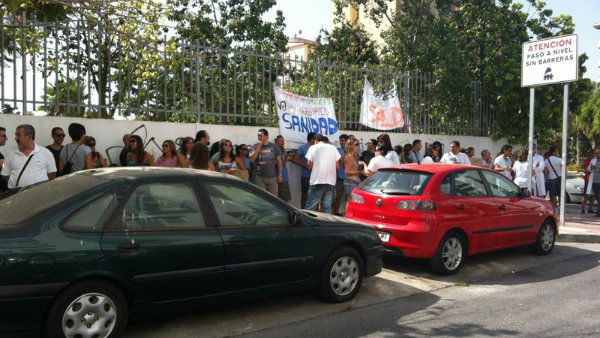 AROUND 90 per cent of the more than 4,500 junior doctors in Andalucia went on an indefinite strike. Percentages were provided by the association of Andalucian junior doctors (Careir), which called for the strike.
Meanwhile, sources by the Andalucian Health Service said nearly 50 per cent actually went on strike.
The strike was called to protest against a 35 per cent salary cut, passed both by the central and the regional governments.  Measures taken also include more working hours. As a consequence, many tutors specialising in the training of junior doctors have resigned. This has left hundreds of newly-qualified medics without a tutor, or in cases dozens are sharing the same tutor, Careir association sources said. As other professional doctors have seen their working hours been reduced by 25 per cent, those hours were then transferred to junior doctors.
"Furthermore, we have been performing health treatments that we are not authorised for nor even trained. We are on-process doctors," Careir spokesman said. 
As conditions and professional expectations for junior doctors are getting harder in Andalucia, they are afraid that they will be forced to look for a position abroad.