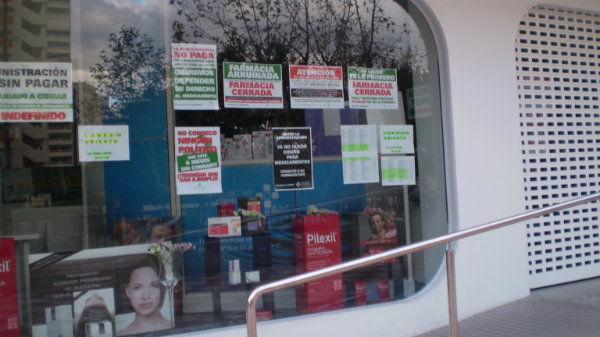 MEDICINE stocks are running low during Alicante pharmacists' indefinite strike.
They have currently been shutting on a rota system, with two closed for every chemist open to the public. But some needs are more urgent than others, and Manuel Soler who underwent a liver transplant in March, had to go from pharmacy to pharmacy to find vital medication.
Finally he was given an emergency supply at Alicante General Hospital, but will have to begin his odyssey once again after that runs out. 
"The hospital told me that several patients are in the same circumstances," Soler said. He has every sympathy for the pharmacists and their situation, he stressed, "but you don't play with people's health."