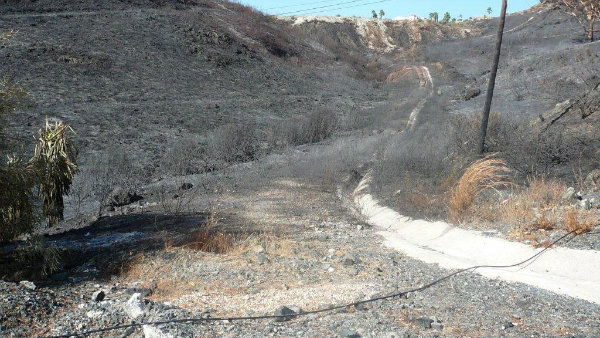 REFORESTATION of the 4,200 hectares of burnt forest in Ojen will start before the end of the year. And compensation of € 2.5 million has been claimed by those affected by the August blaze.
On top of the 104 individual claims made, Ojen's town hall is asking the Government Deputy Office for €20,000 in emergency expenses. Action to bring life back to Ojen's mountains started in October, when workers cleared dead pine trees. Seeds were collected from pine cones and will now be used for reforestation.
Half of the overall 8,225 hectares burnt during the Costa del Sol fires were in the Ojen mountains. A German, aged 54, was killed and five others injured. More than 5,000 people were evacuated from the town.