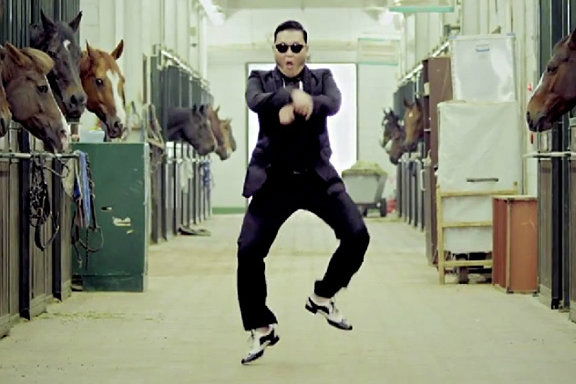 PSY'S 'Gangnam Style' is now the most-viewed YouTube video ever.
It has now been viewed more than 833 million times, edging out the previous winner Justin Bieber's 'Baby' who now has more than 805 million views.
This means that the most talked about music video this Christmas could well be a dance-pop track performed entirely in Korean with a novelty horse-dance that people seem to be unable to resist performing the moment the song comes on.
Psy previously won the Guinness World Record for the most 'likes' on a YouTube video in September – currently it has 5,493,921 -, compared to 'Baby' 1,450,177.
Since its debut on July 15, it has spawned countless imitations, remakes and parodies. 
The 34-year-old Korean pop-star has sold more than four million copies of his record worldwide.