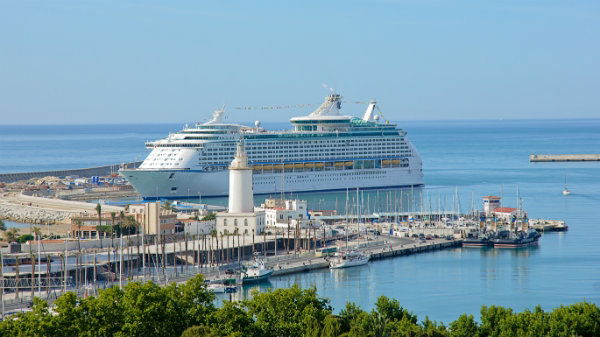 AROUND 150,000 fewer people will visit the Port of Malaga from cruise ships next year.
Estimates by the port authorities said the number of incoming cruise passengers will drop by 20 per cent in 2013. That is mainly because ship operator Royal Caribbean is to stop using Malaga as its home port from next year.
"It is not like they will stop coming, but it will be less frequent and there will be fewer people. We are in negotiations with other cruise operators, so we expect to regain momentum by 2014," said Malaga Port CEO Sebastian Camps.
Currently, the Adventure of the Seas cruise ship is based at the Costa del Sol capital and will complete its 28 cruises, but next year it will use Southampton, England, as its home port.  This year saw a 10 per cent increase to 700,000 cruise passengers landing at Malaga.
Cruise tourism provides 25 per cent of the Port's turnover. The falling numbers of passengers since the second half of the year could lead to a €2 million annual loss for the public company.