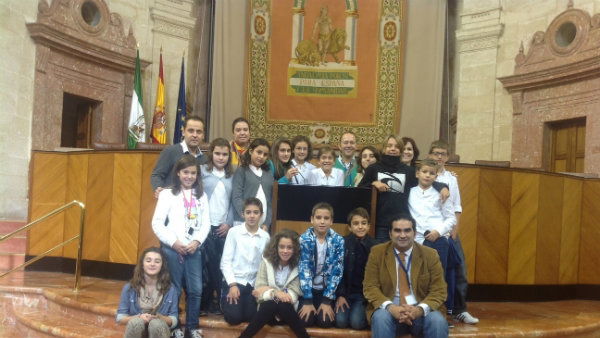 CHILDREN from several Marbella primary schools visited the Junta de Andalucia headquarters in Sevilla for a Children´s Parliament.
Marking UNICEF's Universal Children's Day, the youngsters were escorted by representatives of Marbella's Welfare Council for a lecture day on democracy and civic values.
Marbella was the only town in Malaga province invited by UNICEF.