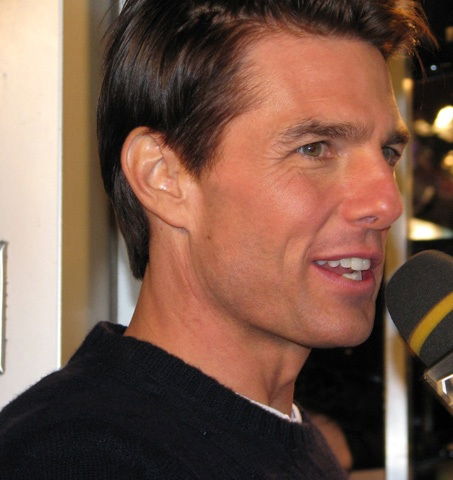 THE heart of London came to a standstill for three hours yesterday due to the filming of a scene in Tom Cruise's lastest blockbuster 'All You Need Is Kill'.
The Mission Impossible star made a spectacular entrance in an RAF Puma chopper that landed in the tourist hotspot under Nelson's Column in Trafalgar Square. The square was also full of armoured vehicles for the dramatic movie shoot.
The square was cordoned off from 7.45am to 11am along with historic routes including Pall Mall, Whitehall and Northumberland Avenue. Part of the Strand and Charing Cross Road were also barricaded off, yet road closure signs gave no explanation.
This meant that Londoners and tourists were unable to visit the sights and were caught in road closures in a two-and-a-half square mile area. This on one of the busiest weekends of the year in the run-up to Christmas. It also meant those wanting to go to Mass were unable to do so.
While Londoners would not benefit financially from the filming of the movie, it can help raise the profile of the city and tourist attractions.