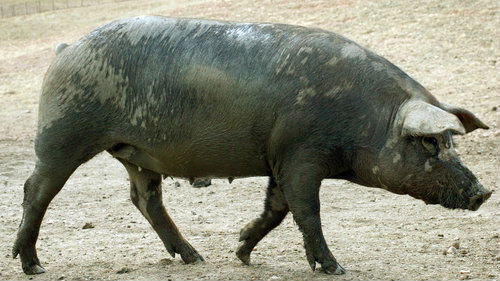 A PIG that gave its owner a lethal bite on the leg has been put down.
Farmer Joan Llull, aged 74, had a stick with which to protect himself as he entered the pigsty to feed his animals. But when the 200kg swine charged him he was knocked down and bitten. The bite was so powerful that it cut Llull's femoral artery, causing him to bleed to death within minutes.  A neighbour heard him scream for help and alerted the emergency services. When the Guardia Civil arrived at the scene they found the lifeless body of the farmer seated in a large pool of blood.
Vets advised putting the pig in quarantine before finally killing it. Locals in Sant Llorenç des Cardassar were stunned by the tragedy, particularly as they said Llull was very experienced around animals.