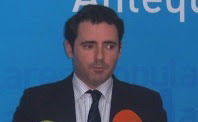 More than 40 workshops for the unemployed and 29 training schools have been put on hold while town halls wait for the Junta de Andalucia to pay money owed.
The debts were revealed by Malaga Partido Popular spokesman Jose Ramon Carmona, who said more than €40 million was missing. He added that as many as 2,300 jobless and students could be affected.
Now the PP is demanding the money is paid immediately. "The situation is unbearable. They always say they will pay tomorrow, but the truth is that money will never come. We have been reporting this for a long time," Carmona said.
On the Costa del Sol Malaga city is owed €5.4 million, Marbella €2.2 million, Estepona €1.2 million, Mijas €1.1 million and Fuengirola €689,000.