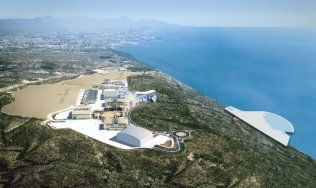 FOREIGN companies are reportedly interested in buying the Ciudad de la Luz film studios.
The regional government has had enquiries from many quarters, including a Dominican Republic investment fund. A Texas corporation, in collaboration with Jose Lusis Garcia Berlanga, son of film director Luis Garcia Berlanga, has also been in touch with Valencia's regional government.
Any sale would have to take into account an EU sanction ordering the return of €265 million of public money allocated to the studios, admitted Culture department head Lola Johnson.