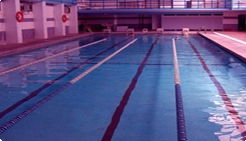 A MADRID social worker has been arrested for raping and photographing children.
Police seized so much pornographic material from the home of Rafael Prado that it will take months to analyse, they believe. Employed by the city council's Samur Social, an emergency service that assists the needy, the 41-year-old was denounced by his own wife.
Prado organised summer camps for children and is a swimming instructor at the Parque Movil sports ground. Both activities provided him with ample opportunities for abuse, police said. At the camps he filmed himself raping and sexually abusing children as young as seven, sources revealed. He also hid cameras in the changing rooms at the Parque Movil swimming pool.
Prado, who was denied bail and remanded in custody, could have been committing abuse for at least 15 years, investigators believe.
Some parents, all unaware of Prado's abuse, have now been contacted by the police, but many of filmed and photographed children have yet to be identified. This will be harrowing, police said, as parents will be required to identify the images.