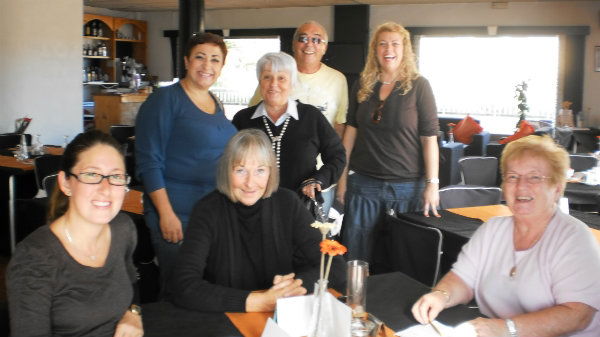 THE first Intercambio Spanish-English session took place in Playa Flamenca to help Spanish and foreign residents brush up their language skills. 
The scheme was initiated by the Councillor for the Coast, Tourism and Infrastructures Pedro Mancebo, and organised by Denise Wesserling, Co-Ordinator for Foreign Residents. "Due to the financial climate everyone is feeling the pinch at the moment and people either cannot or are reluctant to spend money except on essentials," said Denise. "Paying out for language lessons is not an essential."
The Intercambio sessions have been brought to life to enable residents to help each other with language skills and are not only a form of integration for foreign residents but also help Spanish people who may want to improve their English
"The Intercambio group enjoyed their first session and found it productive. It was lovely that everyone got on so well and there was also time for a laugh and a joke," said Denise.
Further Intercambio sessions will be organised for residents who only have free time in the evening and Denise will work to find a suitable partner if you would like to learn or practice a different language. Juan Ignacio Lopez-Bas, Councillor for
Promoting Employment and Commerce will also be co-ordinating with the university of Orihuela for young students who may also wish to take part in the conversation classes.
More information: Denise 966 760 000 ext: 34 or email [email protected]