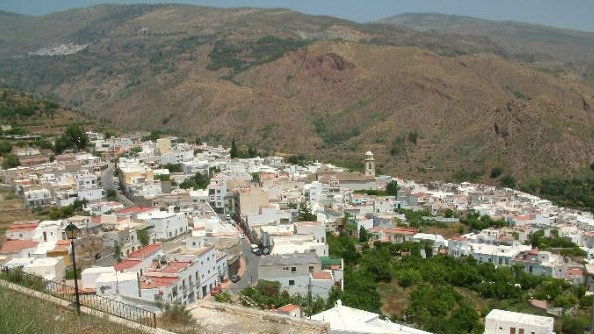 FAMILY and friends of a 37-year-old man shot dead bid farewell by spontaneously applauding as his coffin was carried away.
Flags in the Canjayar town hall flew at half mast and had black ribbons. The mayor said the situation was now calm and ordered a day of mourning.
Two men have been arrested in connection with the shooting, which was witnessed by three people.
It appears two suspects, one wielding an iron bar, approached the victim on the street.
A fight followed during which the victim managed to wrestle the bar from one of his assailants. The other attacker went home, returned with a rifle, and allegedly shot the victim twice, including once and he lay on the ground at a bus stop at Puerta del Sol.
Police said that there had been a history of tension between the men.
The mayor, Francisco Alonso, described the victim as "a magnificent person, a worker with a great personality."