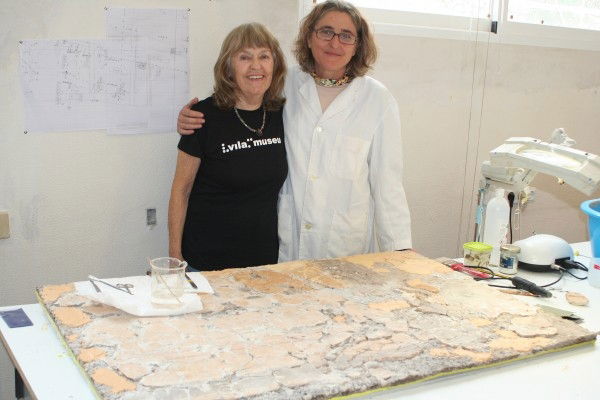 A BRITISH woman has bequeathed all her Spanish property to a Costa Blanca museum.
Seventy-five-year-old Elaine Evans from Brighton in the UK used to spend long periods in Villajoyosa which she and her late husband Steve first discovered in 1976. Much involved in UK museums, she was also a voluntary helper at the Vilamuseu.
In her will she has bequested that her Spanish possessions help the town put Villajoyosa's immense cultural heritage to full use.
"She sets an example of generosity and altruism to us all," said Mayor Jaime Lloret at the formal handing over of Mrs Evans' will.  "Supporting Vilamuseu is her way of thanking Villajoyosa for the pleasure that the town has given her and her husband," he said.
Mrs Evans has done "sterling work" in promoting the museum in the UK, added municipal archaeologist, Antonio Espinosa. She has also covered the cost of restoring three painted panels found at the First Century Roman villa in the town's Barberes Sur district.  
In honour of Mrs Evans work and generosity, these are now entitled Pinturas Evans I, II and III.