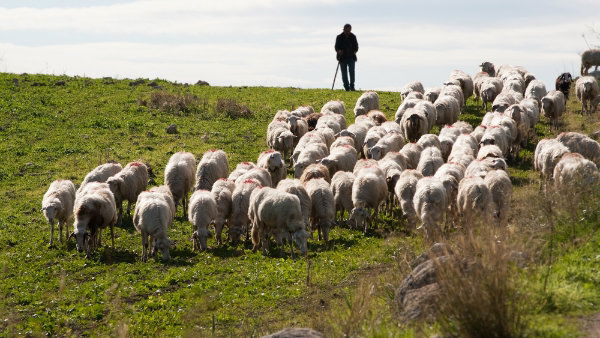 SHEPHERDS claim that their animals are being targeted by criminals, with one in Nerja losing his entire flock to the thieves. The unprecedented crime spree is causing so much concern that farmers are openly speculating about the possibility of organising 'citizens' patrols' as has happened in other parts of Malaga province.
Farmers have already suffered a spate of robberies during the mango harvest and are now fearful about the forthcoming olive and artichoke harvests. They would like laws regarding petty theft to be toughened up as those accused of stealing goods worth less than €300 suffer a mere slap on the wrist. There has been a 20 per cent increase in such crimes in the past year. The farmers say that criminal gangs are recruiting unemployed people to sell the stolen goods at street markets or door to door.
Representatives from farming groups have met with the police in Vélez-Málaga to demand action. Antonio Rodríguez of the COAG farmers' union said the problem was widespread and that the countryside was being forgotten about by the authorities such as the case of the shepherd in Nerja who had his flock of 50 sheep stolen.
He said: "Inland in Malaga province, there are farmers who have had sheep, goats and pigs stolen. We have passed this information on to the relevant authorities. "We've been hearing promises for years but they are never fulfilled. We farmers and ranchers are always abandoned by the authorities."
Farming representatives argue that the authorities ignore agriculture at their peril and seem to be oblivious to the job creation potential of a sector that was once the lifeblood of Axarquia.