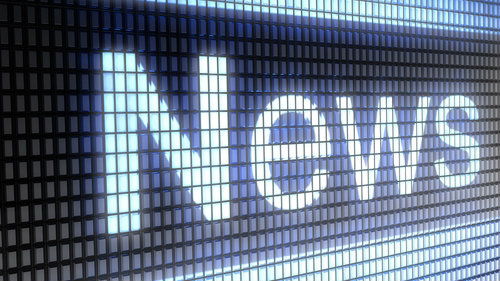 Life on the edge
ALMOST 515,000 Balearic residents are now classified a living in a precarious position, which represents 46 per cent of the islands' population. Anyone earning less than 12,000 Euros gross is classified as living on the edge.
In jail
FOUR men have been jailed for six years for the armed burglary of an architect's home. One of the men had worked there as a labourer and told the others of the owner's wealth. Two men are still wanted in connection with the crime.
Showtime
THERE was a packed house to see Rafael Nadal conduct the Balearic Symphony Orchestra at Manacor's new 700 seat auditorium. The tennis star donated €150,000 towards the cost of the futuristic venue.
Dog hung
A PREGNANT pit bull has been found hanging from a well in Son Rapinya. An animal rights group has offered a €500 reward for help in the investigation, which is being carried out by the Guardia Civil.
Troops back
THE last ten Balearic soldiers in Afghanistan returned home to a hero's welcome at Palma airport. They had taken part in a seven-month tour of duty along with 35 comrades, who returned home last month.
Saying sorry
BALEARIC Education Minister Rafael Bosch has apologised for the 'image' he gave during his taxpayer-funded jaunts to the island of Cabrera. He said the trips have been 'misinterpreted' and claimed he had no idea he would be eating lobster washed down with Champagne.
Drugs trial
A COUPLE from Mallorca will go on trial in Australia in the New Year. They were arrested, along with two other Spaniards, on a sailboat laden with 300kg of cocaine at the port of Bundaberg.
Chinese fair
THE Balearics have been included in a new central government strategy to attract Chinese tourists. The island way of life was launched at the Shanghai tourism fair.
Bike park
PALMA City Council has been urged by opposition groups to provide more bicycle parking areas in municipal car parks.
Grassed out
A MAN and a woman have been arrested for dealing marijuana in Son Gotleu after police were tipped off that many youths were seen hanging around outside a house, which is near a school. During the raid, they found 25 buds ready to sell and €850.
Pension win
UP TO 500 retired health workers who lost pension credits last month will not now lose out after the Balearic government reversed its definition. The pensioners had staged sit-ins at the Health Ministry in protest at their treatment.
Health cuts
THE Balearic health minister has said a further €48 million will have to be saved. That figure is approximately what it costs to run Manacor hospital per year.
Bomber tests
A STUDENT accused of plotting a massacre at the Universitat de les Illes Balears has been undergoing psychiatric evaluations. Police found 140kg of explosive material and a diary detailing his plans at the home of so-called 'Unabomber' Juan Manuel Morales, aged 20.
Arts cuts
TWO cultural organisations have been merged by the Balearic government as part of a cost-cutting measure. The school of dance and the musical conservatory will now be one body. Three other arts bodies have been abolished altogether.
Noise control
BAR owners in Sa Gerreria have accused Palma City Council of abuse of power in singling them out for breaking noise pollution rules. They claim measures forcing them to close early are 'unfair and discriminatory'.
Red tape row
CALVIÀ Council has rejected claims by builders that it is taking too long to award construction licences due to 'bureaucratic bungling'. The council said that it was working with great agility to speed things up in the winter months.
Bog standard
THE football pitch at Son Ferrer is so bad that it is giving Calvià a 'bad image', a Socialist councillor has claimed. He said that more than 140 players from local teams face difficulties such as loose cables and appalling locker rooms.
More nature
AN INTERNAL report from two years ago advised the Balearic government to expand the Cabrera national park in order to protect coral and sea life. The report was kept secret for reasons unknown but was discovered by an environmental NGO.
Smuggler cleared
A DOCTOR who was accused of smuggling two artworks through Palma airport has been absolved seven years after he was charged. Dr. Pau Ramis did not declare the works, which he bought in Switzerland for €226,264, and was accused of defrauding the State of €15,838 in IVA.
Burglar jailed
A MOROCCAN man has been jailed for a year after pleading guilty to stealing a home entertainment set, a watch and a computer from a home in Marratxí.
Cheeky calendar
A CHARITY hopes to raise €40,000 from the sale of 2,000 calendars featuring nude images of Local Police from Llucmajor. Funds from the €20 calendars will go to the Associació d'Ajuda a l'Acompanyant del Malalt de Balears, which represents those who look after the sick.
Tough rules
ADOPTING an animal from the Son Reus refuge has become stricter, with prospective masters now obliged to agree that the pet will be a companion and won't be used for experiments or fighting. They must also provide proper shelter and exercise the animal.
Bottle fine
A MAN has been jailed for 18 months after being found guilty of smashing a bottle on the head of his ex-wife's cousin, whom he attacked in a nightclub. The assailant has been ordered to pay €2,000 damages to the victim and his wife, who was with him during the attack.
Chemist cash
THE Balearic government has promised to pay pharmacies all monies owed after they threatened to charge patients the full, unsubsidised amount. Pharmacists claim they have not been paid since July.
Banished
A GUARDIA Civil officer who is alleged to have abused his girlfriend has been banished from Mallorca by a judge. After the woman made an initial complaint, he was given a barring order but when he harassed her by phone, the judge decided to expel him.
Tarted up
HOTELIERS are set to spend more than €20 million renovating hotels in Calvià in the coming months. The council said it had granted 24 building licences for the work.
Culture war
ASSOCIATIONS of visual artists and cultural administrators have called on the Education and Culture Minister Rafael Bosch, Palma Culture Councillor Fernando Gilet and Council of Mallorca Culture Vice-president Joan Rotger to resign because their policies are a 'constant humiliation' to the arts.
Quids in
BANCA March has had profits of €36 million for the first three months of the year. The Mallorcan bank also posted growth of 26 per cent compared with the same period last year.
Knife trial
A MAN is to be tried for stabbing another man in the heart during a fight at a nightclub in Sa Coma. The victim survived after surgery following the attack in August of 2007.