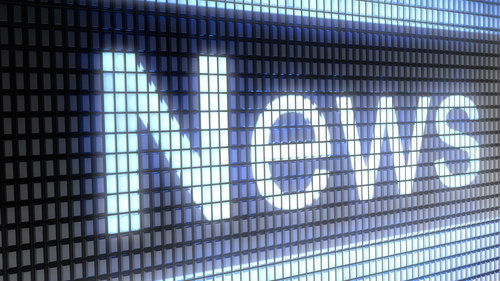 Nerja yes to parking bid
NERJA Council has awarded a tender to build an underground car park in Burriana to a consortium that bid €2.5 million. The 200 place car park should take 18 months to build.
Need a lift
THE mayor of Nerja has called on the regional government to install a lift at the town's health centre, which suffers from chronic access problems as a result of unfinished building work.
Catastrophe
COUNCILLORS in both Almáchar and El Borge have voted to ask the central government to grant them state aid as areas afflicted by natural catastrophe. They have also asked the Provincial Council and regional government for help.
Lamb plan
ROAST suckling lamb from Canillas de Aceituno could be on the menu in EU countries after proving a hit in the rest of Spain. A local business has secured distributors in Holland, Belgium and Denmark for the ready-to-eat dish.
Green lesson
SCHOOLCHILDREN in a Vélez-Málaga primary school have received a crash course in recycling from the provincial environmental delegate so that they know the difference between blue, green and yellow containers.
Given funds
LOCAL associations and NGOs in Vélez-Málaga will receive €57,000 in council grants. The town hall will allocate €15,000 to the non-governmental organisations and the remainder to the collectives.
Cave saved
WORK to protect 30,000-year-old cave paintings at the Cueva del Tesoro in Rincón de la Victoria will be finished by the summer. A further €75,000 has been allocated to fight fungus in the cave, the mayor said.
Lights out
AT LEAST €74,000 of electricity will be saved by Vélez-Málaga Council following a decision to use less street lighting. Parks and council buildings will have less lighting and the Christmas lights will also be more frugal.
Police quiz
OPPOSITION groups in Torrox want an investigation into what they claim are illegal police contracts that have led to the existence of a 'parallel force' in the Proteccion Local control.
Tourist plan
THE association of local municipalities is setting up a body to coordinate quality control for tourism related industries in Axarquia.
Landfill seal
A LANDFILL site near Sayalonga is to be sealed, while mountain sides facing roads are to be vaulted to prevent rock slides. The Provincial Council has put the plans to tender and has a budget of €580,000.
Road repair
THE Provincial Council has allocated €1.2 million for improvements to a three kilometre stretch of road from Rincón de la Victoria to Macharaviaya.
Xmas gift
MORE than 8,000 temporary work contracts will be signed during Christmas in Malaga province and 35,000 in Andalucia, a study by Randstad recruitment agency said.
Cash boost
UP to €47 million will be invested in 2013 by Malaga city hall, out of which €6 million will be used on the AVE railway works, the Tabacalera building and the Port promenade.
Local food
REGIONAL gastronomy will be promoted through the Sabor a Malaga campaign and trade show on December 6-9, both organised by the Malaga government.
In the red
A PLEA to delay payments of the €800,000 annual royalty has been made by the company managing Malaga's Muelle Uno Port promenade, reportedly in the red.
Building cost
MAINTENANCE expenses of Malaga´s town planning building have doubled to €800,000 a year after it was split into five separate offices, the city´s works council said.
Clean up
THE Malaga City Hall would save €12 million a year if the public cleaning company Limasa was made fully public, the local IU party said.
Staying put
SOLAR panel manufacturer Isofoton, headquartered in Malaga, is not planning to leave the city and will invest on international exports, CEO Angel Serrano said.
Sell kiosks
THE €200,000 kiosks that the city hall installed in Malaga to collect citizens' opinions are considered "useless" by the local IU party "and they should be sold."
---
Eviction stopped
AROUND 300 members of local association PAH stopped police from evicting a disabled woman from her home in Malaga's Palma-Palmilla area.