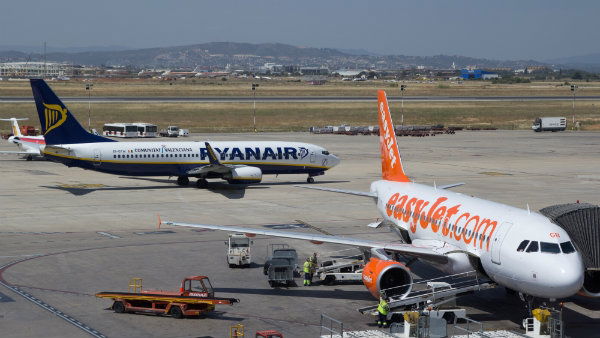 LOW-COST airlines accounted for more than half the air traffic using Alicante's El Altet airport in the first ten months of this year. They transported 32.9 million passengers up until the end of October, representing a rise of 1.7 per cent over the same period last year.
In contrast, traditional companies moved 23.1 million passengers from January to October, up 2.8 per cent. However, figures for October saw a general decline of 6.1 per cent.
Passengers from the UK and Germany lead the entries in low-cost carriers, with 36.1 per cent and 19.7 per cent of passengers choosing this path; a slight decline of 0.1 per cent for the UK market and a fall of 0.6 per cent for the German market. Italy was down by 3.3 per cent in passengers holding 9.9 per cent of the total low-cost airline arrivals, followed by France with 6.1 per cent; an increase of 15 per cent from 2011.
The evolution of low cost airline tickets in other markets was mixed. The largest percentage increase was in Denmark, with 29 per cent more through the month of October. The Balearic Islands saw the largest number of passengers, with Alicante ranked fourth in Spain.