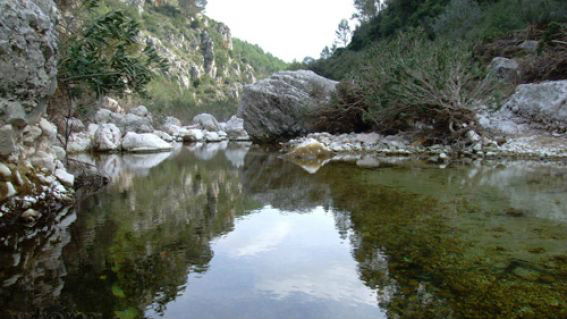 THE Barranco de Infierno has claimed another life.
As darkness fell a man at the head of a group of 22 making their way down a steep gorge in the Vall d'Ebo slipped. The 56-year-old father was engulfed by water in a deep, rock-ringed gulley in the riverbed. His companions fought to pull him from the water but by the time he was freed it was too late.
Despite attempts to revive him by a doctor who was part of the group he was confirmed drowned.
The dead man was identified as Jordi Masferrer Cervera, a bar owner from Ondara who leaves a widow and child aged nine. After calling emergency services, the lead group warned those following not to continue, owing to the unsafe state of the riverbed, last Friday.
Unable to retrace their steps because handrails and anchoring were swept away by earlier storms, they had to wait to be rescued by a 30 strong group of firemen and Guardia Civil officers. The gorge at the head of the Girona river is notorious with 23 people losing their lives there since 1992. The "canyonistas" had ignored the orange alert warning of more heavy rain, the rescuers later pointed out.