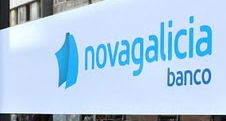 AN anonymous donor saved a family from having to live on the street.
The €8,500 payment came from a kind benefactor who had seen on TV that their house was about to be repossessed. As well as repossession by Novagalicia Bank, they also had to pay off their outstanding IBI property tax and expenses for the community of owners.
This means that although they will have to hand over the keys to their property in Vigo (Galicia) in exchange for wiping out the mortgage debt entirely, they will be allowed to carry on living in their house for a very low rent.
The owners took out a mortgage in 2004, but by April 2010 they could not longer pay the mortgage and put their house up for sale. But it did not sell, which left them in arrears.
One of the couple's three children is very ill and would not have survived on the street. Thanks to the €8.500 donation which allowed them to pay of their debt, they can now seek funding for their daughter to be treated by a special neurologist in Navarra.