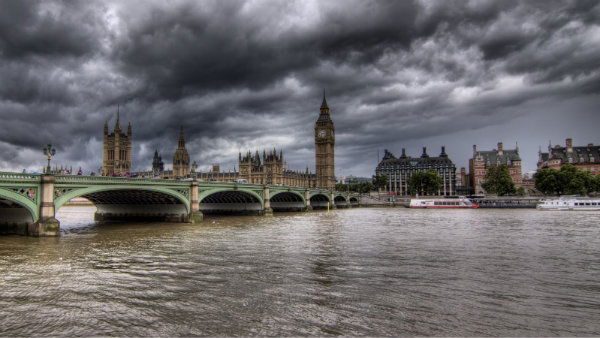 IN TERMS of inmates the distinction between Her Majesty's prisons and Her Majesty's House of Commons is becoming increasingly blurred.
The main differences appear to be that a member of the House can rob and claim parliamentary privilege to stay out of jail; if prison inmates are caught with their fingers in the till they get extra time.
In my experience your average career criminal is quicker witted than the sleepy residents of the two reptile houses situated in Westminster. Britain's prisons have been described as universities for criminals.
Some of my friends have done time. They tell me that when new batches of convicts arrive there is a 'a glad you're home' camaraderie between regular residents. It is much along the lines of the back-slapping when sailors find they're signed on to the same ship as former shipmates.
Whilst working with prison officers at Manchester's Strangeways Prison I toured classrooms where crooks learnt new skills in the futile hope they would discard old skills.
My friends included policemen. Many expressed grudging admiration for the quick wittedness of their clients. I was told of a hot pursuit through a dockland area in which a squad car tried to keep up with a stolen SAAB.
Picture the moment. The police squad car rounds the bend to find the pursued saloon stalled. The bonnet is glowing, its doors open and a couple of grinning brats sitting on the nearby bridge parapet. Pointing in the direction of a maze of streets they call out: "They ran that way, mister."
I was told that the youngsters were known to the police. One was fifteen years of age and his accomplice thirteen. The bobbies knew of course these were the two car stealing culprits but chances of a conviction were slim.
Happy to retrieve the stolen vehicle one cop returned to the squad car whilst his colleague got in the SAAB to drive it to the police station. Embarrassingly, he couldn't figure out how to get it in gear. The younger of the two boys showed him how.
On another occasion the control buttons of lifts in a high rise block of flats were constantly vandalised. An alternative design was manufactured to withstand kicks and bricks. The pillars of the community smugly gathered to admire their solution. Such was their confidence of the new panel being vandal proof they invited nearby youths to do their damndest. They presumed they would kick hell out of the button panel. A youngster approached, took a tube of super glue from his pocket and squirted its contents into the panel. I rest my case my lord.
If this kind of quick thinking and initiative could ever be redirected I think the country would be in far better shape. Maybe crooks should be conscripted. They would surely be a match for the mujahedeen.