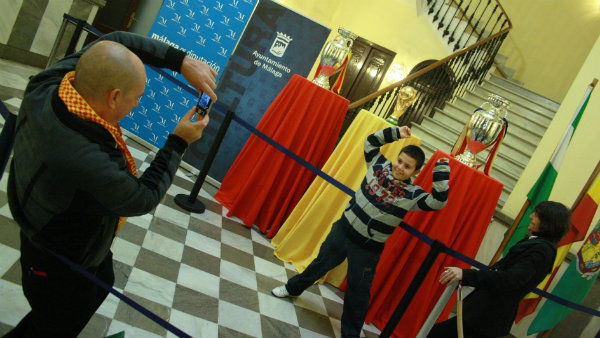 THE FIFA World Cup and the two UEFA Euro Cups won by the Spanish national team (in 2008 and 2012) were exhibited in Malaga, Velez and Coin.
Although hundreds of supporters were expected by the organisers in Malaga, the heavy rains that fell last Saturday made it easier to take some pictures for those who dared to visit the exhibition in the Archivo Municipal building.
On Sunday, and with the weather settled on, many more people in Velez-Malaga and Coin went to see the trophies.