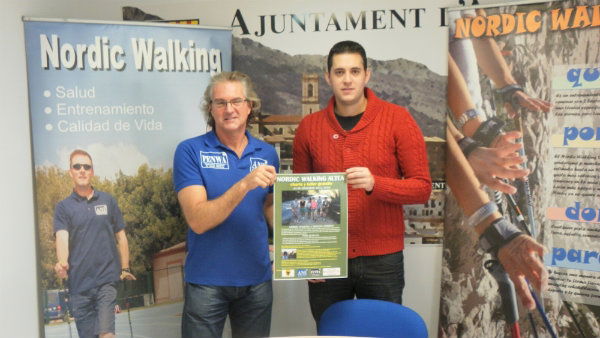 ALTEA residents can now become Nordic walkers.
This popular activity which uses specially poles similar to ski sticks is Scandinavian in origin but is now practised throughout the world and Alteanos are already used to seeing foreign residents in the town practising Nordic walking. The town hall's Sports department and the Spanish Nordic Walking Federation (FENWA) are joining forces to create Altea's own club.
The first event takes place this Saturday (November 24) with an informal talk by Marc Dobbelaere, president of Valencia's Nordic Walking Association. This will be held at 10am in the Centro Juvenil at the Ciudad Deportiva sports centre and will detail the benefits of the sport, said Sports councillor Sebastian Gomez.
Nordic walking particularly benefits the overweight or people with health problems and is recommended for the elderly. The talk will be given in Spanish, but Marc Dobbelaere will answer in English, French, Dutch and German.
Numbers are limited to 80 and those interested in attending the talk and test session can apply via email to [email protected] or <[email protected]>. Alternatively, phone 655 87 97 11.