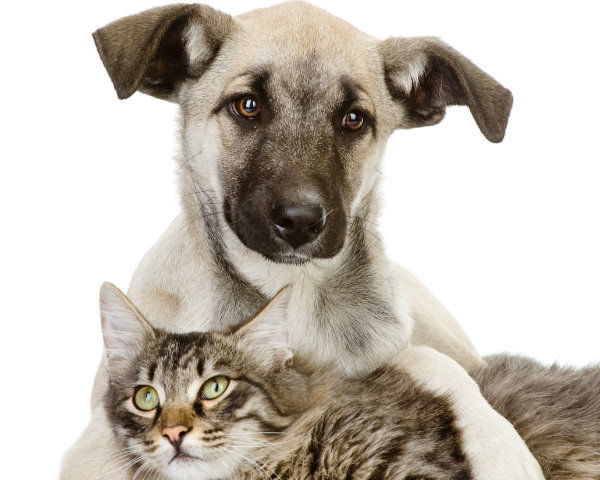 INTRODUCING a new cat to an existing dog should only happen if the dogs are already accustomed to and friendly to cats. The cat (which should also be used to dogs) should be kept in a pen or crate whenever the dogs are let into the room.
Only when the dogs are out of the room should the cat be let out. It should get accustomed to one room first. This can take several days. The aim is for the dogs to get used to it. They should settle down and not harass it.
NEVER let a chase occur in the first place. Swap dog and cat bedding so their scents get mixed. This will take several days.
Use a Feliway Diffuser in the room. Put it on a week before the introduction.
Once they are absolutely used to it keep the dogs on leads and let the cat out of the crate in the same room.
Make sure they are completely under control at all times. The cat needs high furniture to retreat to out of their range. If the cat runs away just the one time, it may set off the dog's chasing instincts so try to make sure they are at total ease before introductions without the pen.
Chasing will set back the whole process and perhaps make a good relationship impossible.
Take it incredibly slowly. If you go too fast and the dogs snap at the cat, it may never be at ease with them. If they do persist in harassing and barking, then this probably isn't going to work. Once dogs have got into the habit of seeing cats as prey it is difficult to change their attitude. Equally well if the cat is absolutely terrified of dogs – some are because of bad experiences – it may not work.
Thanks to Celia Haddon for cat input.