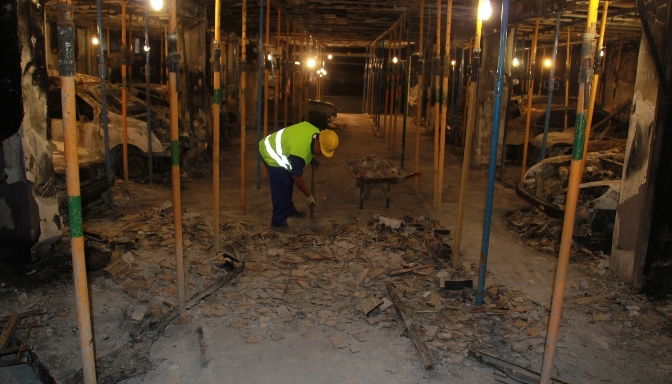 IT will be days before shops can reopen and people return to their homes in the aftermath of a terrifying blaze.
As the clean up and investigations continue into the Pablo Iglesias, Almuñecar, fire 150 people are still homeless. They were evacuated from 72 flats close to the Alvaez building when a massive blaze gutted its underground garage.
The state of columns, beams and concrete walls were still being tested by experts at the time of going to press to see if the building is still structurally sound. Due to the high temperatures safety experts decided to remove the concrete from beams.
Before that burnt cars and debris had to be removed by firemen and council workmen, and the water supply repaired. Most of those evacuated went to relatives' houses or other public premises.
"People have shown an honourable behaviour. They had the right attitude all along because they are feeling supported. But, obviously, they are looking forward to getting back to their homes," said Welfare Councillor Maria del Carmen Reinoso.