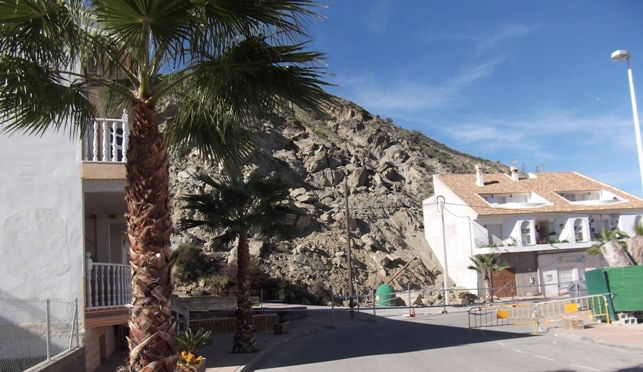 HOMES and business have been evacuated in Zurgena following a landslide.
It could be several weeks before the occupants of two flats and two new businesses on the Avenida 19 de Octubre areas are allowed to return.
The landslide followed heavy rain, resulting in the whole district being cordoned off.
Architects and geologists have now been called in to monitor the situation, which many fear could worsen as bad weather continues to threaten many parts of Almeria .
Zurgena Mayor Cándido Trabalón said it could be at least two months before the properties are inhabited again.
L