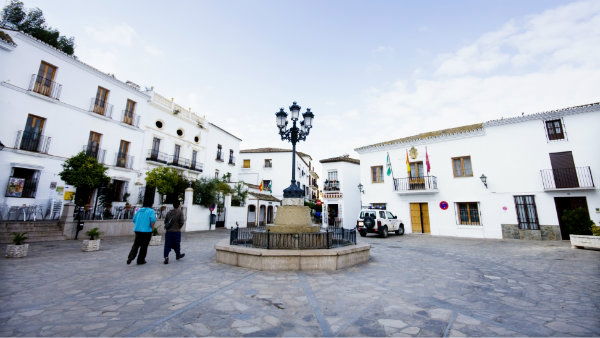 Get to know the Spanish way of life from Raul Candela, a born and raised Spaniard
---
A FUNNY beverage advertisement on Spanish television proposes "bringing together countryside towns who need people, and people who need countryside towns."
The advert is very symptomatic of the new migration and cultural trends going on in Spain.
Traditionally, living in the countryside – the campo – was a synonym of being a country bumpkin (a paleto) with poor cultural skills, unsophisticated manners, weak patrimony and a bleak future.
But especially since the present economic crisis first broke out, people have started to build some sort of countryside rural pride.
There is increasing nostalgia, especially among those born in towns who have then moved to cities, as well as among people raised in urban areas and who are now thinking outside the box.
The fact is, for many, living in the city is not the life that appeared promised.
Such a lifestyle can take a lot of time to go to work and back; petrol prices have significantly increased; and many find no time to educate the children, so hire a babysitter.
This has led to some realising it may not be worth spending 12 hours a day away from home to hardly make it through the month because they have a mortgage to pay.
Our grandparents sought life in the city because in Franco's dictatorship, there were almost no public welfare services elsewhere.
Life was miserable back then, but there have been huge improvements in the last 40 years, with good health, education and other services now widely available.
Who would have thought that Spain would be able to boast availability of the Internet to the middle-of-nowhere areas by this early in the Third Millennium?
But with some salaries no longer balancing out with the extra expense of living in cities anymore, and with five million people unemployed, some Spaniards are beginning to move back to the countryside, where life is not only simpler, but also cheaper and healthier. Of course, owning a vehicle is a must, but that is a small price to pay.
My advice is that for people who have a Spanish friend living in the countryside – or one who has relatives there – don't miss the opportunity to spend a few days and try to discover what the campo is really all about.
Mix with the locals and you will get to meet 'the real Spain'.